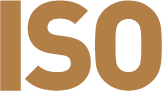 Certified Production Line
BIBOTING International Co., Ltd passed ISO9001 International Production Task Specification in 2004.

US FCC International Certification
The technical standard and import regulation of products are stricter in US. FCC certification is a safety mark for products to gain access into US market.

EU CE International Certification
Product safety certification in accordance to European safety / health / environmental protection and other standards and directives.
CB International Certification
International CB product safety certification makes it easier to export products to 54 member countries of the CB system.

The applicable to the United States and Canada, indicating that products have meet safety standards, and the inspections through the regular factory tracking to ensure that the product continues to meet the marking requirements.